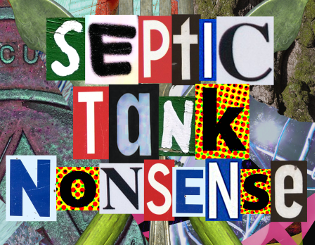 Septic Tank Nonsense
When you're a trans girl who's been with more octogenarian chasers than you'd care to remember, you become prone to writing huge collections of poems about dicks and butts and plasma cannons and escalators and sex.
This is one such collection.
There's no story here in the traditional sense, but join me on a journey through 3-4 years of writing distilled down to 32 poems (39 pages) about being a Messed Up Tran(s) and I guarantee you won't regret it. Also, you might end up explosively gay in the process.
(Note: currently this is only available via pdf as I try to solve formatting issues with mobi and epub versions)

Download
Click download now to get access to the following files:
S3ptic Tank Nonsense.pdf
448 kB